When Is the Right Time to Get a Life Insurance Policy?
There's a famous Chinese proverb that gives perspective on planning for the future: "The best time to plant a tree was 20 years ago. The second best time is now." The key factor in deciding when to get life insurance are the people who depend on you and how the loss of your income or the inheritance of your debt will affect them. If you plant a seed of investing in your family, you can take some comfort in knowing it can grow to provide for the future.
Provide For Your Loved Ones As You Do Today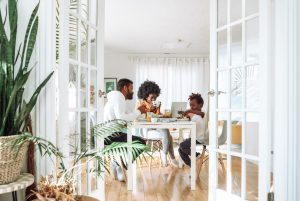 Some of the benefits of life insurance are that it can cover your loss of income if you are left unable to work and can provide your family with income if you pass unexpectedly. You can even bundle your life insurance with other policies that you already have, like home or auto. According to Nerd Wallet, bundling insurance can bring an average savings of 5-25%. By anticipating risks, you can help ensure your family's health, happiness, and safety.
The Cost of Waiting to Get Life Insurance
In addition to the loss of your income, there are multiple costs of waiting to get life insurance. Your age and health can factor into the cost of coverage, so the sooner you're covered, the better. The financial burden of final expenses can be costly. The most important and invaluable cost is how the financial burden would impact your loved ones' ability to maintain their lifestyle and focus on spending time together if you pass unexpectedly.
The Benefits of Security Now and Later
To determine what is best for your family, you can quickly learn everything you need to know about death benefits and the difference between term and whole life insurance by speaking with an experienced insurance expert.
Contact RG Insurance Agency for All Your Insurance Needs
Our family-run team is available 24/7 to help you get the lowest price on the coverage you need. For information about life insurance in Hidalgo County Texas, call RG Insurance Agency at (956) 702-2705 to get a quote today.