Experienced Progressive Insurance Agent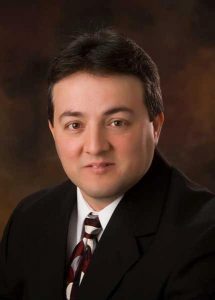 RG Insurance Agency has been a leading Texas insurance provider since 2009. Our extensive industry knowledge and diverse experience give us the insight to help clients find the best insurance solutions.
RG Insurance Agency in Pharr, McAllen, and Alamo, TX
We're proud of our reputation for excellent service and look forward to assisting with your insurance needs. RG Insurance Agency is a licensed Progressive Agent, and we offer Progressive Insurance products at competitive prices to families throughout the Pharr, McAllen, and Alamo areas.
Types of Insurance We Offer
Our family-owned, fully licensed, and insured business offers a range of policy options, including the following:
In addition to these offerings, we provide boat, renter's, mobile home, and commercial insurance policies for our customers.
When you choose RG Insurance Agency, you're choosing flexible service with extended hours in the comfort of your own home. Our friendly, professional staff is dedicated to answering all your questions and finding you the lowest price on the coverage you need to protect your home, family, and livelihood. Learn more about our products and get a free quote on any policy of your choice!