Trusted Auto Insurance Company for Pharr, TX Drivers
RG Insurance Agency has drivers like you in the Rio Grande Valley covered when you're looking for an auto policy provider that will treat you as a valued client. Let us provide you with a quote today!
Auto Insurance Coverage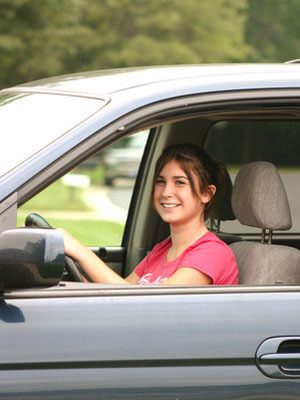 There's a reason they're called accidents; they're unexpected, and no one ever intends to get into one. Unfortunately, even minor collisions can get expensive. When property damage or injuries are involved, costs can skyrocket. It's important to carry quality auto insurance coverage to protect you if something happens to you or your family on the road.
Your car insurance policy is one of the most important investments you make. You would think personal auto insurance would be a simple purchase, but buying car insurance rates includes many choices that will affect your car insurance rates.
If you have a good driving history, low annual mileage and opt for a higher deductible, you will likely have a low premium. When repairs are needed, you may find yourself with significant out-of-pocket expenses.
Auto Insurance Coverage Options
State Requirements
Coverage requirements vary from state to state, but you can expect to be required to maintain at least some amount of "personal injury protection" and "property damage liability" coverage.
With these two, you will be able to pay for damage you do to others' property and any injuries inflicted, but you will not necessarily have coverage for your own vehicle.
Liability Insurance
Liability insurance is an overarching term that refers to your liability in the case of an accident. If you are at fault in an accident, you may have property damage liability or personal injury liability for any other parties or properties involved.
Property Coverage
Property coverage helps pay for damage you do to property owned by someone else when you are driving.
Medical Payments Coverage
Medical payments coverage can help pay for the treatment of any injuries sustained by you or your passengers in an accident where you are found to be at fault.
Collision Coverage
Collision coverage helps pay for the damage to your vehicle if you were to run into another vehicle or a fixed object such as a light pole or mailbox.
Comprehensive Coverage
Comprehensive coverage in your auto insurance policy helps pay for damage to your vehicle due to natural events, weather, theft, or vandalism. You will typically have a deductible with your comprehensive coverage.
Uninsured Motorist Coverage
Even though the law requires a motorist to carry insurance, some drivers do not. If you find yourself in an accident with one of these drivers, your uninsured motorist coverage in your auto insurance policy will help to cover the cost of the damage they may do.
Roadside Service
A beneficial service being offered with many insurance policies is roadside service coverage. If your vehicle is out of warranty or didn't come with manufacturer-provided roadside service, your auto insurance may. Roadside service coverage is helpful if you find yourself on the side of the road with a flat tire, empty gas tank, or other mechanical issues.
Policy Types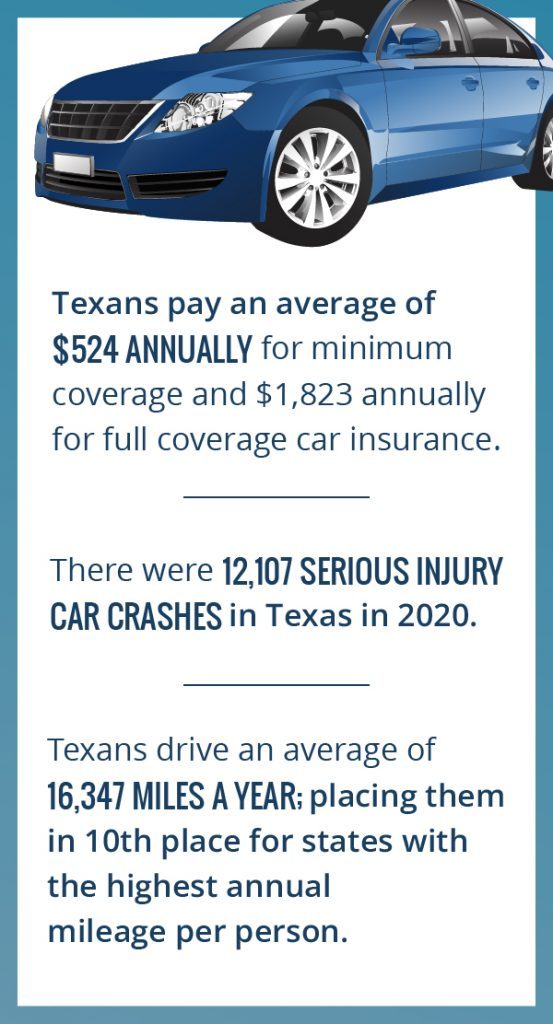 We offer a range of coverage options of full coverage and liability options that can protect your financial interests in the event of an accident. Without adequate coverage, you could find yourself out of a vehicle or with thousands of dollars in medical debt. If you aren't sure what kind of coverage you need, our team of insurance experts will help you find a policy based on your lifestyle and driving habits. We also offer motorcycle insurance!
What to Do When You Have A Claim
Let's hope you never have to file an insurance claim. Still, if you do, you will want to be sure to get from the other party their driver's license number, insurance policy information, and information on any passenger in the vehicle with them.
An essential part of your insurance policy is personal injury protection in the case of bodily injury in an accident.
In addition to medical payments, there may be many other expenses associated with an accident with personal injury, including loss of wages, pain and suffering, and more.
Many policies provide alternate transportation when you have a claim in the case of an extended repair of a total loss.
Policy Bundles and Discounts
In today's world, most people have multiple types of insurance plans. Homeowners' or renters' insurance covers your personal property and life insurance to protect your family should something happen to you. RG Insurance offers bundled plans so that you can save money by purchasing multiple policies from us, with the added convenience of managing each of your policies through one company.
In addition to discounts for bundling, your auto insurance company may provide discounts because you are a good student, have a clean driving record, or don't have any traffic violations. Some insurance carriers will give you the benefit of the doubt with just one at-fault accident with an accident forgiveness benefit.
At RG Insurance Agency, we're highly knowledgeable and experienced in helping our customers find auto insurance. We can help you find the plan with auto insurance quotes from multiple car insurance companies that's right for you and your family. Contact us today online or give us a call at 956-702-2705 for a free car insurance quote on your auto insurance policy!
Request A Quote
RG Insurance Agency | 208 W Ferguson Ave Unit 4 – Suite 7, Pharr, TX 78577 | 956-702-2705 |