Leading Home Insurance Agency in Pharr, TX
RG Insurance Agency is a great choice when you're in the market for a home insurance company in the Rio Grande Valley. We're committed to providing excellent service and a wealth of coverage options for clients, and we'll help you make a smart choice regarding your coverage and deductible level. We offer affordable insurance policies that will help you protect your biggest investment.
How Much Is Home Insurance?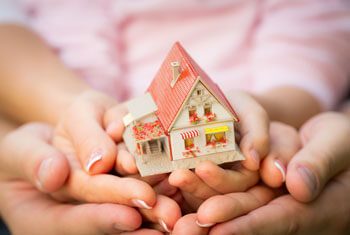 Your home is a major investment, and it's important to protect your property from unexpected events and threats. We're fully licensed and insured, and our friendly and professional staff is ready to provide you with a quote on the home insurance coverage you need. We offer flexible appointment options that will fit your schedule, and you'll appreciate our extensive experience and dedication.
A homeowners insurance policy can cover many of the types of dwelling you're likely to find in the Rio Grande Valley. Traditional home, condo, apartment, or mobile home, we've got you covered.
Renters Insurance
When you are renting, your landlord's insurance only covers the property itself. It's important to have renters insurance to protect your belongings in the event of theft, natural disaster, or another unexpected event. Our affordable renters insurance policies will bring you peace of mind at a price that won't hurt your wallet.
Mobile Home Insurance
Mobile home insurance is similar to standard homeowners insurance with a few small differences. Most policies protect your mobile or manufactured home and belongings in covered circumstances, with liability protection and guest medical protection, as well as other optional add-on coverage.
Discounts for Policy Bundles
You need more than just home insurance or auto insurance to cover all the valuable things in your life. That's why we offer discounts on policy bundles. In addition to discounts on premiums, it's easier to manage your homeowners policy, auto, and other insurance when all your policies are through the same company.
What Questions Should I Ask My Insurance Agent?
Trust is one of the most important things in business. Start by asking your agent about their business history and their connection to the community. Only once you're satisfied they're reputable and in it for the long haul should you ask for a homeowners insurance quote.
RG Insurance has been serving Pharr, McAllen, Alamo, and the Rio Grande Valley of Texas since 2009.
You should also be sure to ask if they can show you a home insurance premium from multiple companies with a range of services and prices.
How To Compare Home Insurance Quotes?
Price is only one part of choosing a homeowners insurance policy. Some of the things you'll want to look for when comparing are:
Personal Property Coverage
Replacement Cost Coverage
Additional Living Expenses
Liability Coverage
Loss of Use Coverage
How To Save On Home Insurance?
Many insurance companies will offer discounts for health and safety items like smoke detectors, burglar alarms, and sprinkler systems.
Be sure to ask what options you have to reduce the cost of your insurance. A small investment may save you money on your insurance and provide peace of mind for your family.
How Much Home Insurance Do I Need?
The value of your home and where you live are the biggest drivers of how much insurance you need. But there are other things to consider.
Like a car, age and cost of repairs may lead you to consider a slightly higher premium or lower deductible. Make sure your policy includes coverage for out-building like a garage or sheds.
And if you are in an area where natural disasters are likely, consider whether you need additional flood insurance or maybe additional coverage for earthquakes and floods.
It's also important to make sure you consider the value of your personal belongings, such as jewelry, guns, and other valuable items.
Today, more than ever, you have to protect yourself from personal liability. If your property puts a visitor or tenant in peril, you may be liable.

Request A Quote
We can help you find the plan that's right for you and your home. RG Insurance Agency is ready to get to work for you.
We're proud to be the premier home insurance agency in the Pharr, TX area. We are available Monday–Friday, 9 a.m.–5 p.m., but we also meet with clients by appointment on weekends. Contact us online or give us a call at 956-702-2705 today for a quote!