Life Insurance
If you have people who depend on you financially, life insurance can help make sure they're taken care of if you pass away. Life insurance can help with final expenses and future financial burdens, such as funeral costs, medical bills, health insurance, and other estate settlement costs. Life insurance is not designed to provide immediate liquidity in the case of an insured's death, but rather it offers future payments to the listed beneficiaries. Learn how RG Insurance can help you choose the right life insurance plan.
What Is Life Insurance?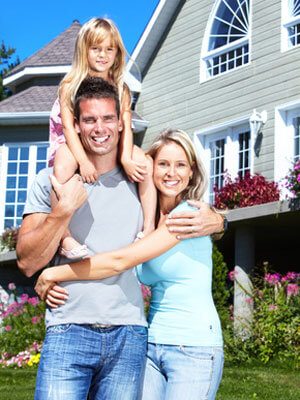 Life insurance is an agreement between you and your insurance provider where the insurer must pay your designated beneficiary a previously agreed-upon sum of money after your death. You agree to pay a monthly or annual premium so that should you pass away, your loved ones will be financially assisted.
You may need life insurance if:
You have children who would benefit from financial support should you die unexpectedly
You are married, and your spouse would need to pay off debt or support your children should you pass away
You are taking care of elderly parents who would not be able to maintain current living standards without your income
Your children, spouse, elderly relatives, and whoever else depends on you financially can benefit from you investing in a life insurance plan. A life insurance plan can also benefit you by giving you peace of mind knowing that everything will be taken care of if you pass unexpectedly.
How much life insurance do you need?
There is no right or wrong answer to this question. Generally, the amount of life insurance you purchase will be based on many factors:
Your financial obligations that will need to be met after your death
How much income your family would need to be comfortable after you pass
Your age; younger people may need to purchase more insurance than older people who have already saved for retirement
Your current financial situation; if you are in debt, your life insurance policy could pay off your debts, leaving your dependents with a clean slate
The type of life insurance plan that you choose
Other Uses for Life Insurance
Growing a family
Insurance payments from your policy could be used to pay for the medical bills of your child/children, daycare expenses, and fund educational costs that may come up during the early years of their lives.
Preparing for retirement
If you are over 45, life insurance might help you prepare for retirement. Consider how much income you would need if you lived until the age of 90. This would make up the amount of money necessary to support yourself in your later years. You can use life insurance to provide this extra sum of funds by selling a portion of your policy to a third party or by using the proceeds from your life insurance policy to purchase an annuity.
Types of Life Insurance
There are two main forms of life insurance:
Term life insurance
Term life is a type of life insurance that lasts for a set period of time. If you pass away during the policy term, the beneficiary will receive payment. On the other hand, if you survive, no claim will be paid, and the policy will lapse and stop covering your family if they need it after your death.
Whole life insurance
Whole life insurance is permanent life insurance, which means that it will provide protection for your entire life. The policy will stay in force until you pass away, and money from the policy can be used to pay out any debts you may have, such as credit cards or mortgages.
Partial cash withdrawal policies are also possible, which you may choose to use to supplement your retirement income.
Life Insurance Policies
Cost of policies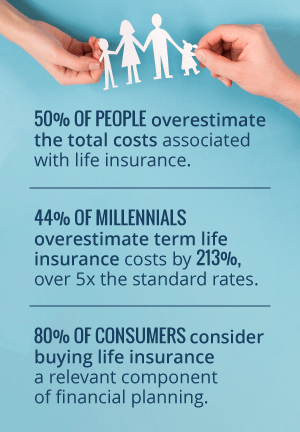 The cost of your life insurance policy may vary depending on the type of coverage, the insurer, and your age. Some insurers will provide a discount for older customers, which can reduce your average yearly costs by up to 15%. If you are looking at purchasing a new policy or switching providers, then it is advisable to shop around and compare quotes from different insurers.
How to choose the best policy
When buying a policy, you will need to consider many factors, such as how much money you will need if something happens to you, the type of coverage that would suit your needs best, and the company with whom you are purchasing your life insurance from. One of the biggest considerations is whether your insurer offers "guaranteed acceptance," which means you will have coverage from the moment you purchase the policy, even if your health begins to decline.
Coverage with RG Insurance Agency
At RG Insurance Agency, we offer life insurance plans that will cover you and your family in case of a tragedy. Contact our insurance experts and get a quote today.
FAQ
What is a life insurance beneficiary?
A life insurance beneficiary is a person or organization to whom the life insurance company pays the death benefits of a policy. In most cases, this will be whoever you designate when you buy your policy.
How do I know what type of insurance is right for me?
When it comes to getting the right life insurance for you, RG Insurance Agency is here to guide you through your options. Before you sign up for a policy with us, we will find out about your needs and goals so that our advisors can help provide you with the best possible plan.
Are life insurance policies taxable?
In most cases, any interest earned from a life insurance policy is not taxable. However, in some instances, when the plan is cashed out or surrendered, the proceeds may be considered income and have tax consequences.
Contact RG Insurance Agency
While purchasing life insurance can sometimes be an uncomfortable conversation, it is necessary to ensure your loved ones are taken care of if something happens to you. Learn more about life insurance by contacting RG Insurance Agency. Give us a call at 956-702-2705 to start your free quote today.