Recreational Insurance Coverage for Residents in Pharr, Mission, and Alamo, TX
RG Insurance Agency offers expansive insurance coverage options at reasonable rates. We're proud to offer 24/7 support for our customers across the Rio Grande Valley with recreational insurance to help you enjoy the natural beauty of our region with peace of mind.
RV Insurance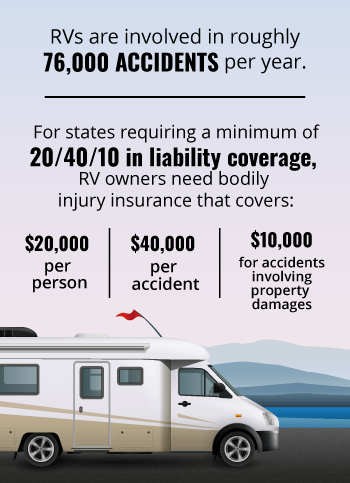 Recreational vehicles (RV) can be used for camping, traveling, and even as temporary living quarters. No matter how you choose to use your RV, it's important to make sure that you have a solid insurance plan in place to cover you in the event of an accident or damage. Without adequate financial protection, you would have to cover all expenses out-of-pocket. We offer coverage options that fit just about any budget. Our team of knowledgeable professionals will be happy to walk you through the process of choosing the plan that fits your needs, desires, and bank account.
Travel Trailers
Hooking a travel trailer to your vehicle is the perfect way to get the most out of your trip. Whether you want to go camping in the woods or take an extended drive across country, these trailers can provide you with some of the comforts of home. Even though your trailer will be connected to your personal vehicle, this doesn't mean that your auto or home policy will adequately cover it.
By purchasing insurance, you will ensure that your trailer is protected if you experience an accident or other unfortunate incidents such as flooding, wind and hail, fire, vandalism, and even landslides. It can even help you in the event that damage is caused by wild animals.
Boat Insurance
One of the most common types of boat insurance policies is liability insurance. This type of policy covers you when you are responsible for the damages and injuries of other boat owners and passengers. This is especially important when a lawsuit is filed against you.
Comprehensive and collision coverage helps you cover costs associated with damages to your boat. This includes accidents, as well as theft. Similar to other forms of insurance, it's important that you choose the deductible rate that best fits your budget. The more you pay for your deductible, the less you will pay in monthly premiums. On the other hand, the less you pay in deductibles, the higher your monthly premiums will be.
Get the protection you need and contact us today at 956-702-2705 to schedule an appointment and learn more about our RV insurance plans.