The Benefits of Bundling Insurance Policies
If you're a new homeowner looking to purchase home insurance, in addition to your existing auto insurance policy, bundling insurance policies may be the best option for your wallet. While it may sound intimidating, bundling insurance can save you money and time. By bundling policies with the help of your agent, you can customize your coverage so that it's a perfect fit for your needs and lifestyle. Bundling insurance can make checking your coverage or filing a claim simple and fast when all of your policies are with the same insurance agency.
Save Money and Time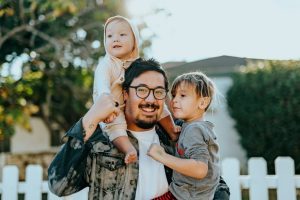 Bundled insurance policies can save you money by reducing premium costs and sometimes offering multi-product discounts. If you're covered by an active auto insurance policy and want to add another coverage policy, such as renters insurance, bundled insurance can save you money by working with your agent to determine if you qualify for multiple-policy discounts. In the future, if you decide to add specific coverage options, you can save money through bundling and maintain an affordable premium. By consolidating your insurance coverage with a single agency, keeping track of renewal dates and payment schedules is fast and easy.
File a Claim or Make Changes With Ease
Bundling policies with one agency means that once you need to file a claim, you know exactly who to talk to. Particularly with a local agent, you won't have to worry about finding the right channel of communication to get a person on the phone, and you can readily make changes to your policy as needed.
Personalized Insurance Products
The insurance industry is highly competitive, which means that agencies are often willing to reward long-term customers for their business. Bundling your policies with a single company could mean loyalty discounts and more personalized insurance products. With tailored, custom insurance products, you may be able to include slightly less common forms of coverage in your policy, such as disability insurance.
At RG Insurance Agency, we're highly knowledgeable and experienced in helping our customers in the Pharr, TX area with life, home, auto, and a wide range of other insurance needs. As a family-owned agency, we're dedicated to offering flexible services tailored to each of our customers, especially when it comes to bundling policies. Get a quote online with us today or call (956) 702-2705 to bundle or review your insurance options today!