Everything You Need to Know About Death Benefits
Enrolling in a life insurance policy can help protect your family's financial future. There are various types of policies and coverage. You can use the following information to guide your understanding of specific policy terms, filing a claim as a beneficiary, and compensation.
What Is a Death Benefit?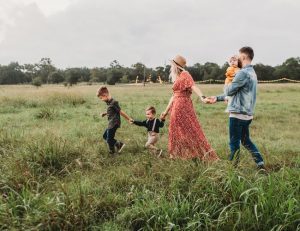 The "death benefit" collected after filing a life insurance claim can be simply defined as the lump sum or payout to beneficiaries named on the insurance policy. The death benefit can be divided among recipients in any way that the policyholder arranges. If you happen to be one of several beneficiaries, there's no guarantee that the benefit will be split evenly among everyone.
Who Collects the Death Benefit?
A "beneficiary" isn't synonymous with an "heir;" an heir is assumed, while a beneficiary is designated. Only the individual's named beneficiaries on the life insurance policy can claim the death benefit. Beneficiaries aren't imposed with any constraints regarding how the money is used: it can be received as a one-time lump sum or collected in installments (the insurance company will keep the money in an account that also pays interest while the beneficiary collects monthly payments). Death benefit payouts are also tax-free, no matter the amount. They can be used for living expenses, buying a new car, taking a vacation, or whatever the beneficiary wants to do with the money.
Filing a Claim
After filing a life insurance claim, there will be roughly a month or two before you receive your portion of the death benefit. You'll need to present a certified copy of the death certificate, and it's best not to wait for the insurance company to reach out to you if you know that you're named beneficiary on a deceased individual's life insurance policy. Be aware of any activity on the policy prior to the policyholder's death, such as taking a loan from the cash value of the policy, which can reduce the final payout amount (and includes interest).
Get your questions about life insurance answered by the qualified team at RG Insurance Agency. We offer affordable life insurance policies for members of the Pharr, TX community. Contact our team for more information on choosing the right policy for your family, and get a quote today!