Whole Life vs. Term Life Insurance: Which Is Right for You?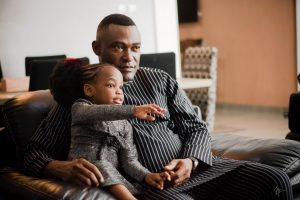 Understanding the difference between whole life and term life insurance can help families choose the best type of coverage for their needs. While both policies help provide for survivors after the policyholder's death, each type of life insurance has distinctive benefits and potential limitations.
What to Know About Whole Life
As the name suggests, whole life insurance covers the person's death no matter when it occurs. Most whole life insurance providers require applicants to pass a health examination or pay an elevated premium cost.
While whole life insurance typically costs more than term life insurance, many find this higher cost worthwhile because of the policy's advantages as an estate-planning vehicle. In addition to the cash benefits paid to survivors at the time of death, this type of policy accumulates interest that can be borrowed against or withdrawn during the policyholder's lifetime. Usually, it takes up to 15 years to accumulate enough interest for a withdrawal or loan.
What to Know About Term Life
A term life policy pays death benefits when the policyholder dies during the term of the policy (often five, 10, 15, or 30 years). While this form of life insurance does not require a medical exam and usually costs much less than a comparable whole life policy, customers will pay higher premium rates after age 50.
An individual who has a term life policy can choose to extend the policy at the end of the term or convert the policy to whole life. For this reason, many people first purchase a term life policy before "graduating" to a whole life policy. This provides the financial security of having substantial life insurance even at a young age.
At RG Insurance Agency, we review factors such as age, health, family size, income, assets, and other considerations to help clients choose an appropriate life insurance policy. Individuals in the Pharr, TX area can call 956-702-2705 to learn more about our coverage options or complete our online form to request a life insurance quote.