What Does Renter's Insurance Cover?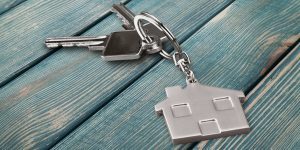 Renting a home or apartment comes with many benefits. It allows renters to relocate more frequently, save up to buy a home, and enjoy life without the hassle of home maintenance. However, even though a landlord or rental company typically covers many expenses, it's crucial that renters consider protecting their own personal belongings with a renter's insurance policy.
What's the Purpose of Renter's Insurance?
Renter's insurance provides renters with coverage for a wide range of personal belongings and living arrangements in the event of a natural disaster, fire, or theft. Unforeseen damage to personal property can cost renters thousands of dollars, and without a renter's insurance policy, they're solely responsible for footing the bill.
What Does Renter's Insurance Cover?
The type of coverage renters insurance provides depends on the policy. The most basic type of coverage is a personal property policy. This type of insurance covers a renter's physical belongings, such as furniture, clothing, and electronics. Renters may also choose to add liability coverage, which protects them if they are inadvertently at fault for damage or injury to another person or their property. As an added protection, renters may opt for an additional living expenses policy, which covers housing arrangements if their home is damaged beyond habitability.
How Should a Renter Decide on Insurance?
Before deciding on the type of policy or policies a renter needs, they should take an inventory of their personal belongings and consider their particular circumstances, such as:
The value of their belongings
Whether they reside in a building with other occupants
Whether they have a place to stay if their home is damaged
There's no single insurance solution for every renter, but they should be confident in the level of coverage they choose.
Selecting the right renter's insurance policy for your needs starts with a trusted insurance agent. At RG Insurance Agency in Pharr, TX, our family-owned and fully licensed agency is here to help. Contact us today at 956-702-2705 to request a quote on renter's, home, auto, or life insurance!