How to Adjust Life Insurance Policies in a Divorce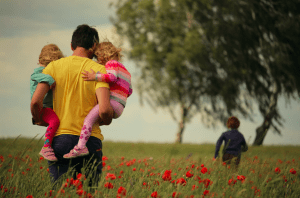 In recent years, divorce has become more and more common in the U.S. According to the CDC, 2.3 per 1,000 people got divorced in 2020. Divorce is never easy, and with your emotions at an all-time high, it can be easy to let things like adjusting your life insurance policy fall through the cracks. Learn how and what you should change in your life insurance policy during a divorce.
Understanding Your Policy's Cash Value
Your first step should be to review the policy and update it to reflect the change in marital status. During your divorce proceedings, the cash value of a permanent policy is treated as a financial asset. But if you have a term life policy plan, there is no need to worry about splitting your policy's proceeds during your divorce. Term life policies have no cash value and only payout as a tax-free death benefit after your passing.
Who Should Be My New Beneficiary?
Additionally, if your former spouse is listed as your beneficiary on your policy, this can be updated. Many people make their children their new beneficiaries, but this is not recommended if they are not 18 or older. If you pass away and your beneficiary is not a legal adult, courts often appoint a legal guardian to decide what happens with your death benefits. For obvious reasons, that is not an ideal situation. Instead, there are three other ways to ensure your children receive your death benefits after your passing:
Set up a trust for your children
Arrange for a custodian to control the funds
Keep your ex-spouse as your beneficiary
If you do not have children, there are other options for who you can name as your beneficiary. In America, you can name anyone your beneficiary, including friends, nieces or nephews, cousins, or whoever you choose. Some people also decide to make charities, institutions, or schools their beneficiaries.
Learn More About Life Insurance From RG Insurance Agency
RG Insurance Agency proudly serves Pharr, Texas, and its surrounding areas. We can use our years of experience to help you navigate your life insurance adjustments during the divorce process. Contact us today to get a quote.