5 Reasons You Should Review Your Life Insurance Policy Each Year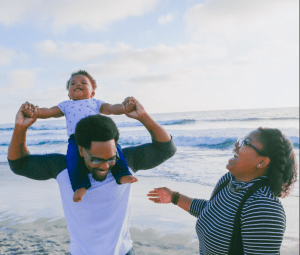 Would you take your family on a cross-country road trip if you haven't gotten your vehicle checked in five years? Probably not, right? You should have the same thought process when it comes to your life insurance.
Experts at the Insurance Information Institute recommend reassessing your life insurance policy needs at least once each year. Frequently updating your life insurance is essential to keeping your family safe.
Read on to see the benefits of reviewing your life insurance policy yearly.
Manage Changes in Your Personal Life
Changes in your life can affect your insurance costs, limitations, and coverage options. During your annual life insurance policy review, you should factor in these changes to your coverage. Some changes that can affect your life insurance include:
Changes in your marital status like getting married or divorced
Changes in family size, including birth and adoption of a new child or death of a loved one
Starting a business or new job that results in significant changes in your income
Completion of your mortgage
Retirement
A yearly review of your policy allows you to explore how life changes affect coverage needs. Working with an insurance expert throughout the review helps highlight ways you can accommodate such changes comprehensively.
Reviewing Your Life Insurance Can Lead to Discounts
Insurance providers often offer discounts to customers, and reviewing your policy can help determine eligibility. Discounts help you save on insurance premiums while receiving similar or better coverage on your policy.
For example, a reassessment of your needs might prompt insurance experts to recommend switching from term to permanent or whole life insurance. Such a switch might involve discounts on your current policy.
Ensure Adequate Coverage
Changes in your life could mean purchasing a new property or the birth or adoption of a new child. If you do not update your coverage, both things could fall outside of your existing policy's coverage. Reviewing your life insurance policy yearly ensures everybody and everything in your life will be protected in your absence.
Affordable Life Insurance in Pharr, Texas
An annual life insurance policy review helps ensure the policy is appropriate for your needs and offers adequate coverage. RG Insurance Agency is a licensed insurance agency offering Progressive insurance products to Texas families at competitive prices. Contact us to get a life insurance quote today.