What to Do If You're in a Car Accident in Mexico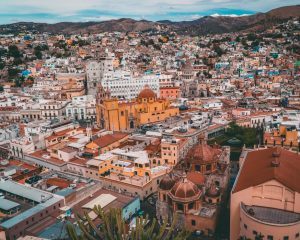 If you plan to drive to Mexico, it is essential to check if your auto insurance policy covers any damages incurred or caused while in Mexico, as well as theft of your vehicle. While there are numerous other considerations to make before traveling across the border, from currency exchanges to language barriers, the last thing you would want is to be in a different country only to discover that your policy doesn't provide coverage in Mexico.
Just like in the US, Mexico requires all drivers to carry insurance. However, they do not recognize US policies. As such, you should work with a local agency that partners with Mexican agencies to grant insurance for American drivers crossing the border. Some of these policies may have limits on the miles of coverage after crossing the US border. A local insurance agency can help you find an auto insurance policy that covers Mexico explicitly. If you're traveling to and from Mexico frequently for work, for instance, then this coverage is crucial if you ever find yourself in an accident.
Report the Accident to the Insurer
If injuries occur, those injured may require immediate evacuation from the scene and taken to the hospital. After contacting the appropriate emergency services to ensure your safety and others involved in the accident, you should contact the insurance provider right away and provide all details of the accident just as you would if it were in the US. Also, remember to always keep your passport, insurance information, and visa on you at all times.
Work With the Partner Agency
If the accident involves other vehicles, no cars should be removed from the scene. If in a position, you should capture photos of the scene. The Mexican insurance partner will likely send out a representative to your location to record all information about the accident. If the car cannot move, then they can make arrangements to have it towed to a repair center. Be sure to get a report filed and signed and forward it to your local insurer back in the US to begin a claim for compensation. By following these steps, you may not bear the burden of hefty medical bills or damage bills.
Don't Panic If Police Are Involved
The accident may attract the intervention of the police. Sometimes in Mexico, authorities will arrest all parties involved in an accident until they can identify who is at fault and come to compensation agreements. If this happens, do not panic. Contact the US Embassy or Consulate to arrange for a qualified lawyer to represent you on your behalf.
RG Insurance Agency offers auto insurance and other forms of insurance in Pharr, TX, and neighboring areas. We're happy to answer any questions you may have about coverage while you are visiting Mexico to help find you a policy that works for you. Contact RG Insurance Agency today to get a quote.