Does American Auto Insurance Coverage Extend to Mexico?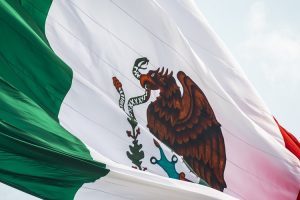 Americans traveling abroad have many things to consider before making their trip, from currency conversion to language barriers. But one thing many traveling Americans don't think about is auto insurance for driving in a foreign country. This is particularly true for those traveling to Mexico, who can drive their own vehicles across the border with relative ease. But does American auto insurance still cover drivers past the southern border?
What American Insurance Covers in Mexico
Most U.S. policies don't extend coverage to Mexico, but some insurance companies offer a small amount of coverage for events including damage or theft of the driver's own vehicle. Most policies don't cover injuries or damages to other drivers, passengers, or vehicles not on U.S. soil. It's always best to verify the specific details of a policy with the insurance company and to receive that information in writing. However, even if a driver's insurance company does extend limited coverage to Mexico, that doesn't mean it fulfills Mexico's legal driving requirements.
What Americans Need to Drive in Mexico
Auto insurance isn't required in every part of Mexico, but proof of a driver's financial ability to cover an accident is; this includes injuries and damages to others and their vehicles. This means that American drivers need either a Mexican liability policy or enough cash to cover the cost of an accident. Without either of these, Americans involved in car accidents in Mexico can be detained by Mexican police for not having the financial means to cover the cost of an accident (or a Mexican insurance policy), even if they weren't at fault! That's why American drivers should consider purchasing a Mexican liability policy. Many are available that offer coverage for legal assistance and bail for those worst case scenarios.
How to Buy Mexican Auto Insurance
Americans renting a car in Mexico will typically see liability insurance included with the rental, but it's best to verify. Those traveling across the border in their own vehicles will need tourist car insurance, designed specifically for liability coverage for foreign-plated vehicles. This can be purchased online or at the border. It's a good idea to search for coverage in advance to compare each company's options and reputation.
RG Insurance Agency provides auto insurance to drivers in Pharr, TX, and we can answer all your questions about your policy's coverage in Mexico. We're also happy to discuss your other insurance products, including home and life insurance. Call us today at 956-702-2705 to discuss your coverage questions or contact us for a free quote!