What Are the Risks of Liability Only Auto Insurance?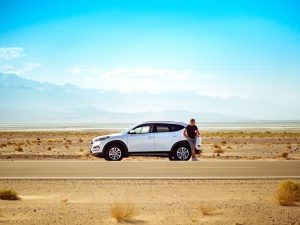 Before completing an auto insurance purchase, it's important to understand various insurance terms to make an informed decision. While full coverage offers comprehensive protection, including liability and collision, a liability-only insurance policy covers vehicle damage and bodily injury caused during an accident. Here are some risks of liability-only auto insurance.
Risks to the Vehicle
A liability-only insurance policy is a state requirement for anyone who wishes to operate a vehicle in Texas. Drivers without this policy can get a ticket or lose their license. With this policy, however, drivers have to repair any damage to their car if the accident was their fault, and all of the repair costs will be out of pocket. This policy also doesn't cover a car in case of damage from natural causes like hail or flooding. Before a driver chooses to carry liability only, they should determine if they would have enough money to replace their vehicle if it's totaled. The value of the car should also help a driver choose whether or not to carry liability only.
Health Risks
In case a driver causes a car accident, the liability-only auto insurance won't cover their medical bills if they are injured. Similarly, drivers with no health coverage may be putting their health at risk. Full coverage will bail them out in such situations, ensuring that they don't dig into their savings to clear any medical expenses.
Savings Risks
Medical bills and car repair fees arising from accidents can be overwhelming at times. If a driver opts for liability-only auto insurance, they will have to foot these bills from their pocket if they are at fault during a car accident. They may end up eating into their savings to pay the bills, placing their financial security at risk.
Liability-only quotes help drivers know the exact cost of the coverage they choose along with the policy limits. RG Insurance Agency, a family-run business in Pharr, TX, seeks to provide clients with exceptional customer service and the best prices on different policies. Do you need to know the best auto insurance option for you? Contact us to request a free quote today.