Car Insurance for Teen Drivers: Answers to Your Biggest Questions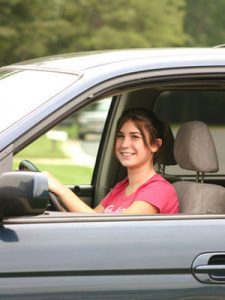 Teen drivers have the reputation of being reckless, leading to higher premiums for beginning drivers as well as apprehension on the parents' part. Knowing the answers to the questions surrounding auto insurance for teen drivers can help alleviate some of these common anxieties when your child first starts driving.
Specific Coverage for Teen Drivers
Teen drivers are not required to have a particular type of auto insurance or include provisions based on their status as new drivers. However, that does not mean you should go bare-bones on coverage due to an already high premium. Consider Roadside Assistance for your teen. According to a study by U.S. News, 66% of teen drivers don't know how to change a flat, check their oil, or jumpstart a car battery. Protect against your child being stranded by giving them this tool to call upon in case of emergency.
Discounts for Teen Drivers
Believe it or not, there are ways to save money when your child hits the road. Insurance companies may offer "good student" discounts of up to 10% for the following accomplishments: honor roll, dean's list, a "B" average or higher, or top 20% of their class. If you are getting your children their own vehicle, you may be eligible for a multi-car discount on your policy as well.
Policies for Teen Drivers
Though getting your teen their own auto insurance policy may disqualify you from potential discounts, it could be beneficial in other ways. The costs of driving are not always readily apparent to teens. Having their own policy could be an important learning experience. It may be worth figuring out the costs associated with each route and deciding from there. An additional consideration in this area, if a child moves to another state for school, it is important to ensure that their coverage does not lapse.
At RG Insurance Agency, we know how important the safety of your children is. A family-run business, we provide flexible service to our clients, offering you the lowest price available on your new policy, whether it's auto, home, life, or motorcycle insurance. Call us at (956) 702-2705 or contact us online and get a quote today!