Do Vintage Motorcycles Require Special Insurance?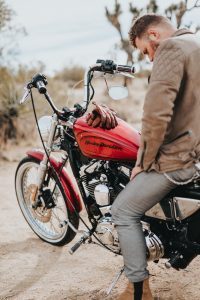 You've had your eye on an incredible classic bike for months and finally decided to buy it. Though shopping for insurance quotes might not be the first thing you're thinking about, you should protect your investment in this irreplaceable antique. Here's what you need to know about the required insurance policies for vintage motorcycles.
Defining a Vintage Bike
You will likely need classic motorcycle insurance if:
Your bike is at least 25 years old
It retains its original intended appearance
You do not ride your motorcycle to work or school every day
You store your bike in the garage while not in use
If you have restored your motorcycle with modern materials, it may require custom bike insurance rather than classic bike insurance.
Insuring Your Antique Motorcycle
If you want to ride your motorcycle on public roads, you must meet the minimum auto insurance requirements for liability in Texas:
At least $25,000 in property damage coverage per accident
At least $30,000 in bodily injury coverage for each person hurt in an accident
At least $60,000 in bodily injury coverage per accident
While these policies cover the costs that others incur if you cause an accident, you should also purchase collision and comprehensive insurance for your vintage motorcycle. Collision coverage pays for the damage to your bike in an accident, regardless of who was at fault. Comprehensive coverage pays to replace your motorcycle if it is stolen. It also covers repair costs for damage if there is a fire, flood, or natural disaster.
Depending on the scope of your medical insurance, you may also want to get medical coverage on your motorcycle policy. This type of insurance pays for the cost of medical care related to a motorcycle accident injury.
If you need a quote for coverage to insure your classic motorcycle, RG Insurance Agency provides flexible, 24/7 service for our valued clients in Pharr, TX and other parts of the Rio Grande Valley. As a family-owned business, we have a reputation for low prices and high-quality customer care. Call 956-702-2705 or complete our online form to request a quote today.