How Often Should I Adjust My Life Insurance Policy?
No matter what happens in life, a life insurance policy can support people when they need it most. Life insurance benefits change over time and must be regularly adjusted. The policy owner should review their coverage as they experience family life changes, financial changes, and as they explore new careers.
Family Life Changes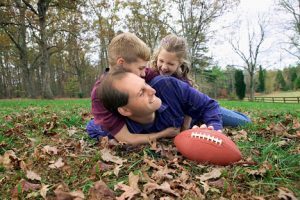 The loss of a loved one can impact the needs of the home, particularly if the policy owner passes away. A policy can be adjusted to increase coverage whenever a family member is added as well, such as during marriage and childbirth. Policies can be decreased after a divorce, or when children become financially independent.
Financial Changes
Life insurance policies should also be adjusted during financial changes, such as purchasing a house. While a home insurance policy is separate, it's still recommended to update the life insurance policy if the policy owner's partner or spouse would need financial assistance to pay a mortgage. Policy adjustments are also recommended when a house is refinanced.
If the policy owner becomes responsible for a loved one's financials, they should consider adjusting their policy. When the policy owner receives an inheritance, it increases their income and could impact their policy. As policy owners pay off their debts, they can start to consider decreasing their life insurance coverage.
New Careers
A life insurance policy could replace the policy owner's income if they pass away. If their career or salary changes throughout their life, their family's needs can also change. Life insurance policies should be updated during career changes to adapt to the policy owner's new income.
If the policy owner starts or sells a business, they should also plan on updating their life insurance. Whenever the policy owner or their partner or spouse starts a new career, their life insurance policy should reflect these changes.
When choosing life insurance, it's important to consider life changes that will take place over the years. At RG Insurance Agency in Pharr, TX, our agents are available 24/7 and can help you further understand when to adjust your life insurance policy. Contact us today to get a free quote by calling 956-702-2705.