Tips for Being a Responsible Tenant
Renters will deal with their fair share of landlords, some good and some difficult. Being communicative, honest, and reliable with your landlord helps maintain a more enjoyable living arrangement. Review these simple ways to be a favorable tenant and foster a strong relationship with your landlord.
Read the Lease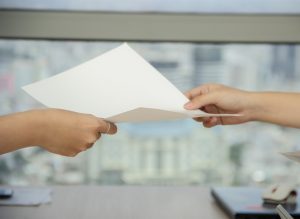 Reviewing your lease (even the small print!) in its entirety before you sign is important for you and your wallet. It may contain a clause that you wouldn't necessarily agree to, like pet rent or a noise curfew. Being well versed in your lease will help ensure you and your landlord are on the same page and that there are no surprise payments or restrictions down the road.
Pay Your Rent on Time
One of the most obvious ways to be a responsible tenant is to pay your rent on time and in full every month. Establishing a consistent reliable payment record may also give your landlord incentive to be more flexible if you're facing a financially tough month.
Maintain Good Communication
Signing a lease means you're in a business relationship. If you want to make changes that aren't in your lease, like painting a room or upgrading a fixture, always ask your landlord before doing so.
On top of that, make sure you notify your landlord as soon as possible if something on the property breaks. Don't feel like you're burdening them—they'd much rather fix it immediately than let the issue fester. If your landlord finds property damage as you're moving out, you probably won't get your security deposit back and you may even lose a rental reference.
Purchase Renter's Insurance
Landlords only maintain insurance on the property itself; it doesn't cover your actual belongings in the event of a robbery, fire, or other damages that renters insurance typically covers. Purchasing renters insurance protects your belongings against the unexpected and helps you avoid paying out-of-pocket for damages and accidents that are out of your control.
If you're a new renter in the Pharr, TX area, RG Insurance Agency is here to help. Our team is committed to helping you find the right renters insurance coverage for your needs. Request a free quote today to get started.