Four Tips for Documenting Your Possessions for Home Insurance
Creating a home inventory gives you a comprehensive, detailed account of your assets, which will come in handy if you ever need to file a homeowner's insurance claim. Documenting your property can also give you a better idea of how much insurance you may need as you choose a policy. Here are four tips for documenting your possessions for homeowner's insurance purposes.
Take Photos or Videos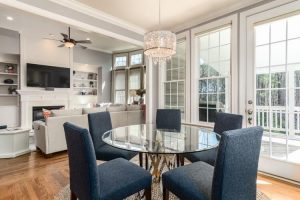 One of the easiest and most thorough ways to document your possessions for homeowner's insurance is simply to take photos or videos throughout your home. Start at one end of the house and slowly make your way through each room, paying special attention to valuables and one-of-a-kind items. If taking a video, you can also speak to the camera and describe items in greater detail. Also, remember to include items in storage spaces like the garage, attic, or shed.
Create a Spreadsheet
You can also supplement your photos and videos with a spreadsheet, which will help you to document more details about each item in an organized way. You can use the spreadsheet to group items into categories and list their ages, values, quantities, quality, purchase dates, and serial numbers. Spreadsheets are also handy because they can be easily updated to include new items you acquire or items that you sell or give away.
Have Valuables Appraised
It may be easy to calculate the value of many of your possessions, but others may be more difficult. One-of-a-kind items, jewelry, artwork, and antiques may be worth more now than when they were originally purchased, and it's important that your home inventory includes accurate values. Before setting down a value for these items, have them assessed and appraised by a professional.
Keep Backup Records
Paper documents disappear, hard drives fail, and photos and videos accidentally get deleted. Once you've put together your full home inventory, make sure to have a backup copy or two available in case something goes wrong. You may want to create a cloud-based storage folder to put spreadsheets, photos, and videos, or you can email copies to yourself or to a trusted family member.
Having a robust homeowner's insurance policy can protect your assets in times of emergency. In addition to homeowner's insurance, RG Insurance Agency offers comprehensive auto and life insurance policies to protect individuals and families throughout the Rio Grande Valley area. To request a quote, call us today at 956-702-2705.