Buying a Home? Learn These Homeowners Insurance Basics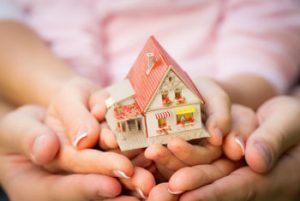 Buying a home is a significant financial investment. With homeowners insurance, you can ensure that your investment will be shielded from loss due to unexpected events like theft, fire, or a natural disaster. Understanding the basics of a homeowners insurance policy will help you choose the best coverage for your family's needs.
Structural Coverage
This part of your policy covers the cost of fixing or completely rebuilding your home and surrounding structures, such as the shed and garage, after catastrophic damage. Most plans include natural disasters, lightning, hail, hurricanes, and fire damage, but not earthquake or flood damage.
Personal Property Coverage
Your homeowners insurance policy will also help with paying to replace personal belongings that are damaged by a natural disaster or stolen. Generally, standard coverage for personal property totals 50 to 70% of your structural coverage. For example, if your home is insured for $200,000, you would be covered for personal assets for about $100,000 to $140,000. Most policies cover personal property from theft and damage even when the items were located elsewhere when the incident occurred, such as a laptop stolen from a hotel room or rental car during travel.
Liability Coverage
If another person experiences property damage or severe injury at your home, this policy will cover the associated costs. You can choose coverage starting at a minimum of approximately $100,000.
Living Expense Coverage
If a disaster occurs, you may be unable to live in your home while it is being rebuilt or repaired. With this aspect of your homeowners insurance coverage, you can receive reimbursement for living expenses such as hotel or rental home bills, restaurant and take-out meals, and other associated costs.
Homeowners insurance quotes will spell out the exact cost of your chosen coverage and policy limits. In the Pharr area, consider the team at RG Insurance Agency. Our family-run business strives to help our clients get the best prices while providing exceptional customer service and 24/7 availability. Whether you're buying a new home or shopping for a new insurance provider, call 956-702-2705 or contact us online to request a free quote. We also provide auto insurance, life insurance, and other policies if you want to save by bundling your coverage.